TROOP "B".
Troop "B" my Troop consisted of a Scoutmaster Charles Cutress (known as Tony Curtis) from Sussex and he was assisted by 3 ASM's James Elliot from Surrey, Norman Gilbert from Monmouthshire & Pte. Alan Lyne from the GHQ Medical Centre, our group of 32 boys were divided into 4 patrols of 8 boys in each patrol.
They came from the following area's the whole of London (12) one each from the following postal areas W.1; W2: W4; W14; NW7; NW9; SE23; SW4; SW15; E4; E6 & E9 - Surrey (6) Essex (4) Sussex (2) Middlesex (1) Oxon (1) Somerset (1) Hertfordshire (1) Monmouthshire (1) Barry Glam (1) and Cardiff Wales (2)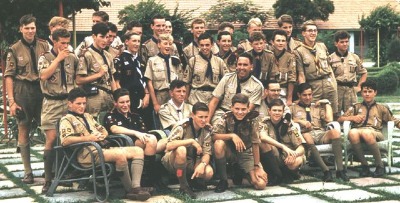 Nearly all of Troop B believed to be on our outward journey as we are not wearing Jamboree Scarves yet.
TRACED SCOUTS and the name of the Scout Group they represented at the Jamboree if known.

Michael BATES - 17th East Ham Group; Chris BATTEN -31st Willesden Group -(2nd Neasden): Hugh BILLOT-1st Whitchurch Scout Group (Sir John Cory's Own) ;John BRANSCOMBE-14th Sydenham Scout Group: Victor COURTICE; Martin CRYER - 19th Putney Scout Group, Surrey ; Andrew ENTICKNAP - St Saviours Scout Group, Guildford, Surrey; Kenneth FOXCROFT(Now living in Canada)-7th Borehamwood Scout Group and only member from Hertfordshire; John HOLDOM -3rd Goodmayes Scout Group, London; Warwick LATTIN (Now living in South Africa) - 3rd Ongar Scout Group, Essex; Roger NORMAN-14th Hackney (St John at Hackney) Scout Group, London E 9 (We are 110 years old); Robin OBORN - 17th St Peter's, Clapham, London SW4; Barry PAGE; Christopher ROGERS -St Paul's School (5th Hammersmith); Garth SCHOLFIELD; Philip WALTERS - 6th Barry (All Saints) Sea Scout Group, was Barry District but is now Cardiff and the Vale of Glam.= 16
Sadly the following Scouts have died Spencer FLACK - 21st Hendon Scout Group, London; Terrance MITCHELL-3rd Chiswick Scout Group, London and Barry WATKINS, John ROBERTS, Bob RAYLAND & Ian DOW makes 6
WE ARE STILL TRYING TO TRACE THE FOLLOWING
Christopher John ALLISON from Cheam, Surrey - A young lady wants to get in touch her name is Connie and she has lost contact with you..
Graham BOYLES from South Croydon, Surrey
Robert CARTER from Stonesfield, Oxon
Kenneth EDWARDS from Minehaed, Somerset
Paul JENKS from London W1
Mike LLOYD from Queens Park London W14
John MILES from Grangetown, Cardiff, Wales
Anthony REVEL from Putney, London S.W.15
Martin STOCKLEY from Brighton 6- I have been told that Martin is living in Wellington, Somerset awaiting confirmation
Philip TAVERNER from Chingford, London E.4 = 10 to find.
Roger's "Honorary Fire Lieutenant" Certificate signed by all Troop B members and our Leaders.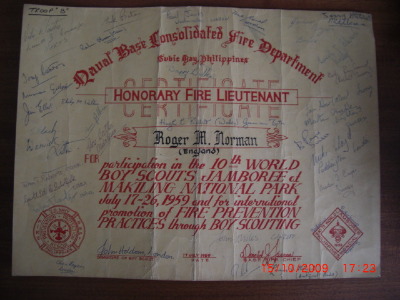 Is your name on here? please contact me if you were one of the 32?
My Jamboree memories are covered in a 25min cine film taken at the time on a 8mm and it has been copies first onto a Video and then onto a DVD so I do not have any still photo's of my friends and I - taken at the Jamboree.
"Some Jamboree Memories" as supplied by Bob Rayland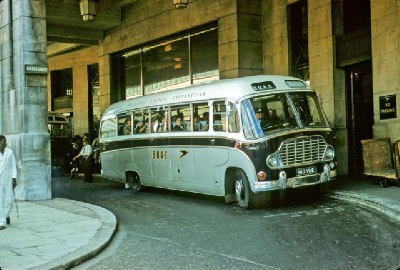 The coach from Victoria.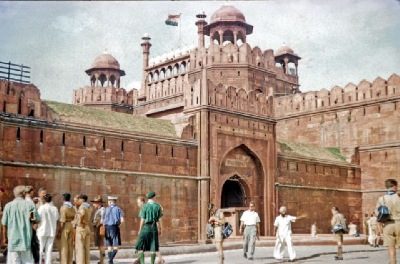 Picture taken by Bob Rayland of the Red Fort at Delhi. The Scout in Blue is Sea Scout Philip Walters Troop B and the one in all Green is Michael Webb from Dublin.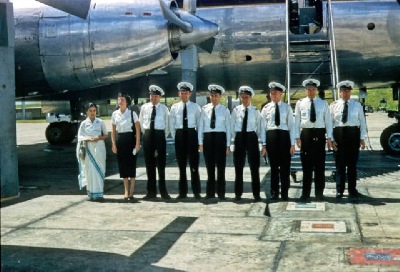 Air Crew boarding at Delhi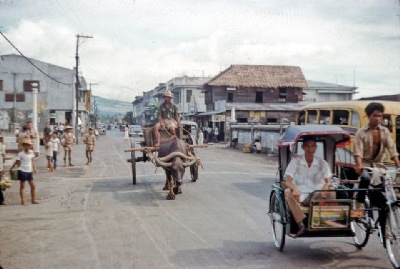 Picture taken by Bob Rayland of Manila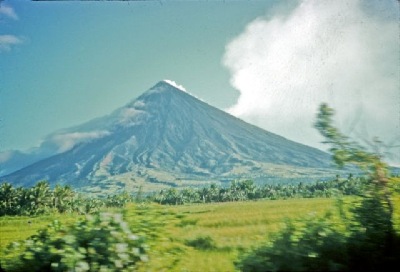 Mount Mayon Lepazpi City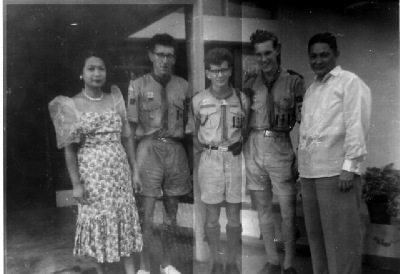 From L to R John Miles, ??????? Bob Rayland with their hosts Mr & Mrs Andres Manlyour at Lepazpi Philippines Does anybody know who the middle scout is ????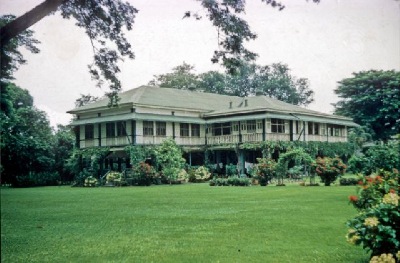 The House of Mr & Mrs Dunnett "For Bob, Philip and another scout this was home from home see below. Another reference to this lovely house can be found on Philip Walters page
Philip Walters writes below
Yes I stayed in the Dunnetts house as I was one of the unfortunate 3 who caught food poisoning in Delhi. I put it down to easting salad which could have been washed in uncleanwater. The final leg of the flight into Manila and how I got to the Dunnetts house is a mystery. I was apparently delirious for a few days and after I had mostly recovered, travelled to the Jamboree with Philip in the British Ambassadors car. I must admit I didn't remember his name. I believe there were two other scouts (*they may even have been American) who were not sick staying with the Dunnetts as I have a recollection of them going towatch Jai Alai where I believe they won some money betting on the outcome. Also like Philip I had the honour of attending the 1957 Jamboree in Sutton Coldfield (representing Reigate).
Just one note the two *American Scouts have turned out to be Michael Webb the Irish Scout from Dublin who won all the money and another? Bob said he was so ill he could not remember who they were.
Bob many thanks for your recent contributions including this well kept gift from 'The Scouts of Hong Kong' how many of you have still got this gift and in such prestigious condition? After 57 years!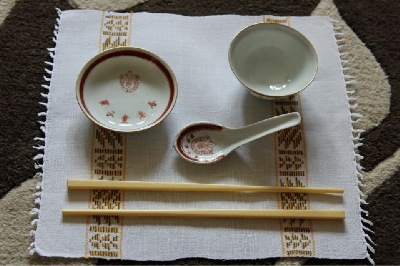 The Jamboree 1st Day Cover was supplied by Peter Swales (the one unluckily member who didn't get to the Jamboree) who presumed we all got one, I didn't so how many of you did? and have you still got them to this day!