After the success of our Reunions. We have decided to hold a Reunion every year until further notice, at The Clarendon Arms Castle Hill, Kenilworth Warcs. Near Kenilworth Castle, details will be posted on this page or on Reunions & Meetings page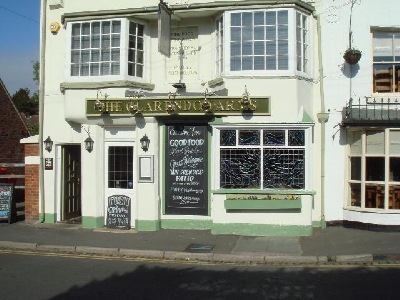 The front of The Clarendon Arms, Castle Hill, Kneilworth, CV8 1NB where until further notice all our lunches and reunions will be held. Please do not be deceived by the frontage as this establishment goes back a long way inside and also has two private rooms we can use. The food has always been excellent as has the service.

Some ideas we have had, if any one of our members living abroad would like to let us know if they are planning a visit back to the UK to visit relatives some of us would like to meet up maybe for lunch or just a chat, I am sure somebody would always be available.

We have now traced our members to 23 Counties in the UK and 10 live abroad so we are scattered far & wide. We are still looking

Currently, we have traced 82 of the 94 Scouts who attended the Jamboree sadly 20 of those have died, of the 60 - some of whom are not interested in attending reunions or being involved in any way but I hope they keep in touch with the web site and some who live too far away, but this does not stop you from contributing towards this website,

Our website has created quite a bit of interest, so lets fill some of the spaces with more photo's etc.
The Domain address for 5 years (2018) and I hopeto extend it by another 5 years later this year, I can keep the site going as long as possible now with the support of some of our memebers I can keep it going at least another 3years before I might need to ask for some help.