As the years go by it is becoming more and more difficult to trace the members who attend this Jamboree in 1959 whether alive or sadly passed on, with the help of one or two members we have steadily begun to add members to our lists and currently we have been able to trace 80 members just leaving 14 to find. That's 85%!!

I set about trying to trace my fellow Scouts who like me are in our mid to late 60's, I posted articles on Friends Reunited, Scouts Reunited, The Scout Association site which listed Jamboree's. The breakthrough came when on 24th February 2008 I received an email from John (Bomber) Harris (Troop A) and the idea was born for a Reunion in 2009 and late with enough information this website.

"Hi Roger, the name's John Harris & I live in Stourbridge in the West Midlands. I was at the Jamboree as a member of the Birmingham contingent in "A" Troop................John's has some different memories because each troop were camped in different parts of the Jamboree Site and had different visits during our 3.5 weeks away from home.

Over the next few months John and I exchanged email's and he felt sure he would be able to trace a few more members from the Birmingham area, a lunch was arranged on the 27th November 2008 and I drove from Essex to Birmingham (a return trip of 300 miles) to meet up with John and these gentleman in the picture below - Derek Anderson, Dave Evans, John Harris, Roy Ingram, Mike Phillips and myself Roger Norman, this was the first time we had met since the Jamboree so I did not know anybody as I was in Troop B and they were all in Troop A.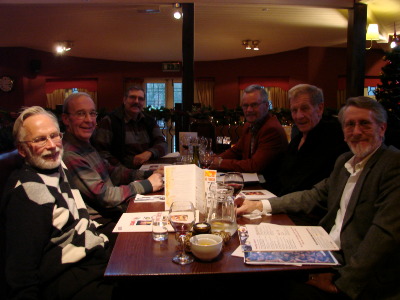 Photo 1 taken at our first Lunch held at a Restaurant at Badger's Sett, Hagley near Birmingham.

After this first meeting on 27th November 2008 we formed a small committee to see if we could trace more of our friends from 50 years ago, and over the next few months as we began to contact people we invited new members to join us at our "lunches" so we could discuss if they had any different ideas which might help us to track down our fellow scouts.

In December 2008 I had a stroke of luck and I was able to obtain a list of the names and where everybody lived 50 years ago, unfortunately it did not give the names of the Scout Groups they were from, but this was a start!

I sent copies of this list to John Harris & Mike Phillips and they even visited some of the address's and asked people living there now if they knew of the where abouts of the families who lived there 50 years ago, and yes we did get some infomation passed onto us to follow up this way.

We decided we would aim at trying to find "The Scouts" rather than the Leaders who would be much older than us, but we are always pleased to received any information regarding any member of the 10th World Jamboree Delegation that went to the 1959 Jamboree and can be followed up.

I sent out over 300 email's into the Scouting Network and this has produced a number of contacts and details, I found many Scouting Districts and Regions helpful and many administrators who found time to get our request into local Scouting Magazines,which has resulted in replies from people who made contact.

We arranged our next lunch for 5th March 2009, it was at this lunch when we decided that our Reunion would be on Saturday 18th July 2009 exactly 50yrs to the day that the Jamboree started in 1959 in the Philippines. This lunch was held at Badgers Sett Hagley Nr Birmingham.

Photo 2 The names of the people in this photo have been withheld for Data Protection but they are held on file if required.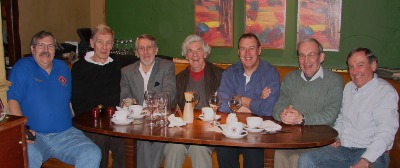 At this Lunch Mike Philips came up with the idea of holding our reunion lunch at La Reserve Restaurant, Powells Pool, Sutton Park,Sutton Coldfield-this restaurant is on the edge of Sutton Park where the 1957 Scout Jamboree was held. So we decided to hold our third meeting lunch at La Reserve Restaurant to see if it would fit in with our plans.

Our next lunch was held on the 23rd April at our new venue which became the meeting place for our reunion.- La Reserve Restaurant, Sutton Park, Sutton Coldfield. (Photo 3)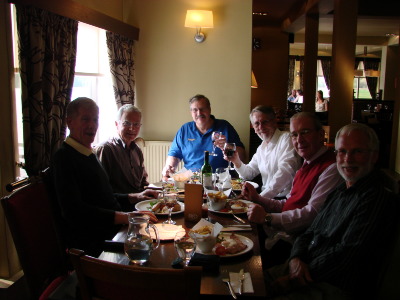 Members living abroad.
To date we have traced Warwick Lattin & Edward Jowitt to South Africa, Ken Foxcroft, David Gilbert and now John Taylor to Canada, Russ Temple to Australia, Ewart Crowther to Zambia and a bit nearer home Len Davies to France & Geoff Mullett to Jersey everybody else lives in the UK another reason for this site to help those who cannot come to a reunion keep in touch if they want to.

To date we have traced 80 members of the 94 Scouts who attended this Jamboree, sadly 12 have died, and we have 1 pending awaiting confirmation so if you went to this Jamboree and you name is not listed please get in touch with me. We are still looking for the other 14 members who we would like to know about - Can you help!

If you are able to give me any information- please do so by emailing the committee or myself - details are listed on the Contact Details page. All information will be treated in confidence and with care.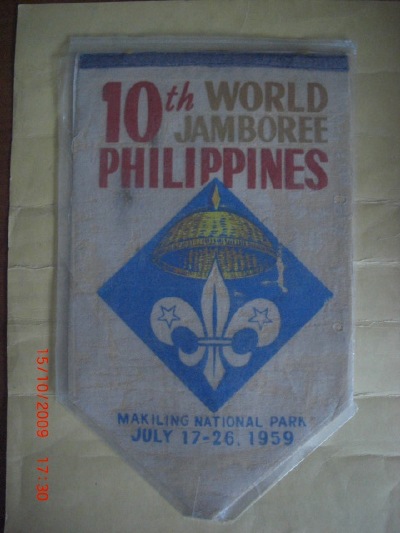 Have you seen this Jamboree Pennant? hanging up any where?