Troop "A" consisted of a Scoutmaster Duncan Barber from Sheffield (known as Ali-Barber) and he was assisted by 3 ASM's they were John Bailey from 293rd Birmingham Scout Group, Pte. Peter Basnett who came from Singapore and Sub-Inspector Peter Jones who was in the Hong Kong Police, the 31 scouts were divided into 4 patrols of 8 boys in each patrol.
They came from the following areas Birmingham (7) Cheshire (7) Warcs (6) Leics (4) Derbys. (3) and 1 each from Gloucestershire, Coventry, Staffs, Worcs and Suffolk.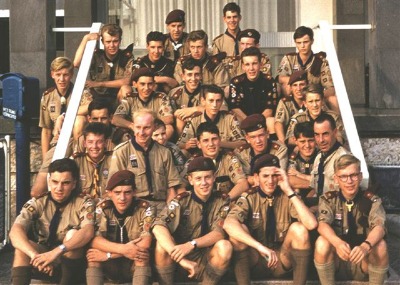 Photo 1 Taken 61 yrs ago. Some of the Scouts missed this photo call and I am not sure why?
The list below is the names of the Scouts we have so far traced :-
SCOUTS TRACED and The Scout Groups whom they represented at the Jamboree are listed if known.
Keith ASBURY - 1st Arley Scout Group (Nuneaton): William (Bill) BRANSTON - 3rd Market Harborough Scout Group; Leonard DAVIES (Now living in France)- 1st Christleton; David EVANS-89th Birmingham (1st Hall Green Scout Group); John HARRIS-(Bomber) 165th Birmingham (Dudley Road Methodist Scout Group); Richard HOMER - Bishop Vesey Grammar School Scout Group; Roy INGRAM-70th Coventry; Edward (Ed) JOWITT - (Now living in South Africa)-(1st Ripley-Derbyshire);Graham LAMBERT; Bryan LEE - 20th Birkenhead Scout Group; Gregor MacGREGOR- 96th Birmingham (1st Grove); Rev.John MORLEY - The Abbey Scout Group Kenilworth; Michael PHILLIPS -1st Sutton Coldfield Sea Scout Group; Christopher ROWLAND - 1st Mildenhall Scout Group; Peter SAMPSON - 4th Moreton Scout Group West Wirral; Malcolm SCOTT-2nd Ashdon on Mersey Brian SHERMER (Adolf);David STEELE -30th South West Cheshire (Wedgewood) Scout Group; Prof.John SYKES -91st Leicester;
John TAYLOR (Now living in Canada) 127th Birmingham 1st Westcote Scouts: Russell TEMPLE (Now living in Australia) - 2nd West Kirby Scout Group West Wirral; Roger WARREN-125th Derby (Littleover Methodist); Dennis WISEMAN -38th Birmingham; Brian WOODCOCK -24th Leicester (St. Philips Church) Total to date = 24
Sadly these Scouts have died Brian HULSE from Solihull-1st Chadwick End, Warwickshire: William MASKELL from Nuneaton died in December 2011: Michael PEELE from Leicester sadly died in 1983: Derek ANDERSON & Bernard SPILLANE = 5
Richard BURGESS- has informed me although he travelled with Troop A he actually ended up camping with Troop C, this was because they had 1 short
STILL TRYING TO TRACE - John where are you now?
John REED from Moseley,-220th Birmingham,St. Mary's Mosley S Group
John Reed is the last person of Troop A we need to find out about.
"FOUR" boys meet up at a Pre-Jamboree get together- and they end up in a boat and the fourth is standing in the stern taking the photo, he trusts his new friends will not rock the boat! -This was the start of a life friendship!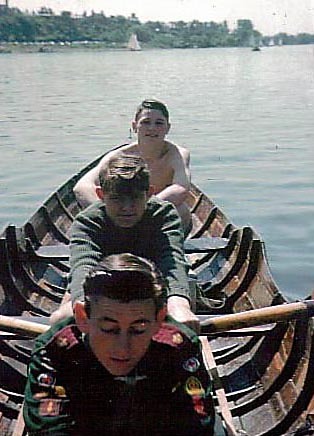 This Photo was taken in June 1959 on the River Dee at Chester, It was taken by Bryan Lee (from Reading) and in the boat with him are Peter Sampson (Wirril Cheshire) & (Russell Temple (now living in Australia), and Len Davies (now living in France) all whom came from Troop A and had meet at a Pre-Jamboree get together. How many other such meetings were held, has anybody else more photo's like this that tell a story.
More photo's from the Bryan Lee collection.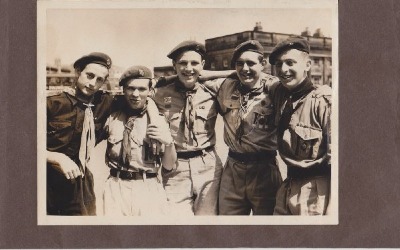 This photo was supplied by Bryan Lee and its of him and 4 friends (all we have traced) they are L to R - Pete Sampson, Dave Steele, Len Davies, Russell Temple and of course Bryan Lee all from the Cheshire Area.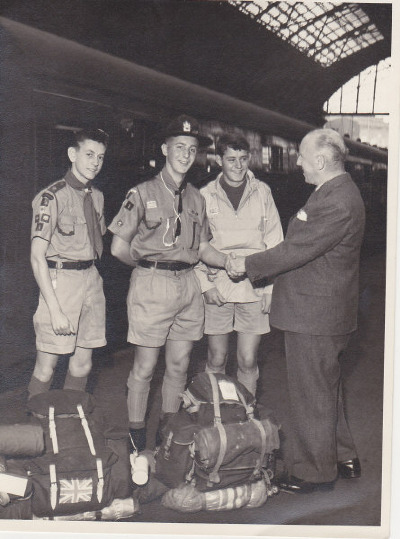 The above photo was taken at Birkenhead Woodside Station in 1959, alas this is now a car park. L to R is Pete Sampson, Bryan Lee & David Steele. Bryan Lee is shaking hands with J D Duddlestone of the 1st Birkenhead which was one of the first scout Troops, this was taken just before they left on their journey to the Philippines in 1959.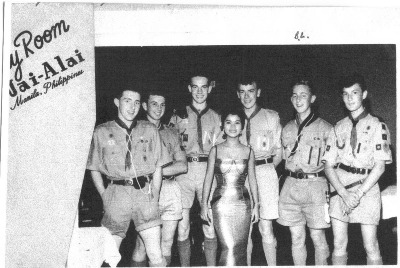 Bryan Lee, Pete Sampson & Friends, where are you now, please make contact so we can add some names to this photo? Who is the you lady in this photo tanken at Jai-Alai in Manila in 1959.
We also know Michael Webb the only Irish Scout to attend the Jamboree won a lot of money at Jai-Alai but as he could not take the money home, the lady he was staying with went into Manila and purchased some silver jewellery and gave it to Michael for his Mother.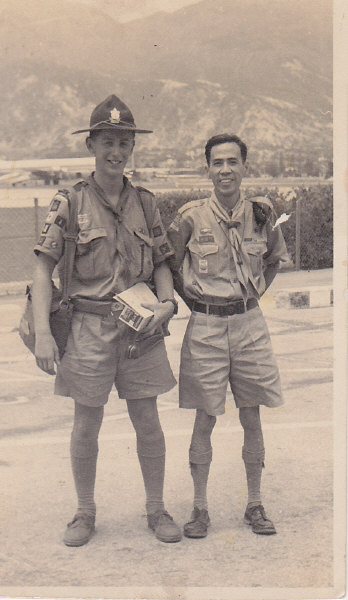 The above photo was supplied by Bryan Lee and here he is with Francis Chung Yak who was a Liaison Scout who was with some of Troop A in Hong Kong. In the background in the far distance can be seen our plane the Bristol Britannia which was being refuelled for our journey home.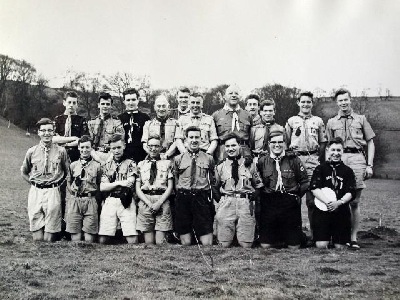 I have been sent this photo by Russ Temple who lives in Australia he tells me it was the Cheshire Selection Group. Please let me know if you are in this picture