18th July 2009 - The Special One- Our 1st Reunion -Where 25 of us met together many for the first time for 50 years.This bought together members of Troops A, B & C

22nd January 2010 - Website live!

24th July 2010- Our 2nd Reunion and our 51st year. Currently we had 10 members and 7 wives who attended this reunion. It was held at Sutton Park Sutton Coldfield, as this has been deemed more central to the majority of members.
Reunion - 2011 - Our 3rd Held 15th October at Clarendon Arms, Kenilworth where 14 members and 4 wives attended, a good time was had by everybody and it was agreed to use the same venue for 2012. We had own private room this made all the difference, the food was excellent.
Reunion - 2012 - Our 4th - Held 13th October again we had our own private room and were joined by new members and some members for the first time.

Reunion 2013 -Our 5th
Was held at The Clarendon Arms which was becoming very popular as the Service, Food and costs were very reasonable.

Reunion 2014-Our 6th was held on 20th March at The Clarendon Arms Kenilworth and we had a good turn out including 2 members and their wives who both missed our last Reunion in October 2013 due to personal commitments, they asked to come along on to this lunch we have 14 for lunch one of the best lunches we have had its great to meet up like this.

Reunion 2015-Our 7th was held at Kenilworth where 16 members and 8 guests sat down for lunch in a Private Room upstair in The Clarendon Arms at Kenilworth. THis gave us a good opportunity to have a nice lunch and a natter about Old times etc., we were joined this year by John Taylor & Stephanie who have lived in Canada for nearly 50 years, he currently lives at Picton, Ontario, Canada.
I was very lucky as I met up with John & Stephanie while visiting Niagara Falls in September this year and we had lunch together


Reunion 2016 Our 8th Was held on Saturday 15th October 2016
We had 16 members and another 8 wives/partners making a total of 24.
We were please to see John Taylor and Stephanie who had flown in from Canada to be with us for a second time. About 4 of our regular members were unable to make this reunion due to other personal commitments so we are hoping to get atleast 20 member in 2017.


Reunion 2017 Our 9th - Was held at The Clarendon Arms, Kenilworth on the 14th October, the upstairs room booked, John Taylor attended with and Stephanie all the way from Canada.

Our Next Reunion our 10th will be held on Saturday 13th October 2018
If you are reading this and you are a member why not come along and meet some Old Friends. So far I have received information that about 20 members and wives/partner might possible attend.
It usually starts around 12.00 noon and goes on until the last person leaves this year maybe some of our members might like to bring some of their Jamboree items etc., Next to The Clarendon there is a large car park and opposite if you have any time to spare is Kenilworth Castle is just up the road.

In 2019 we will be Celebrating our 60th Year Reunion -since we all attended the 10th World Scout Jamboree and we are looking to make this a very 'Special Reunion'
we are looking at different venues and possible different dates, maybe arround in July between 18th & 28th the exact dates the Jamboree was held in 1959.
This would give us 19/20th July or 26/27th July as 2 possible dates.

Reunions- -For those who wish to stay there is a large number of hotels in a short radius from this venue and I would suggest looking at these sites for the best deals www.expedia.co.uk or www.booking.com to give you a guide Loch Fyne/Milsoms Hotel CV8 1 LZ and Castle Laurels Guest House CV8 1NG are both on 0.3 miles from our Lunch venue. I think you will find at least 16 hotels close to where we are eating.
The Clarendon Arms has a large Car Park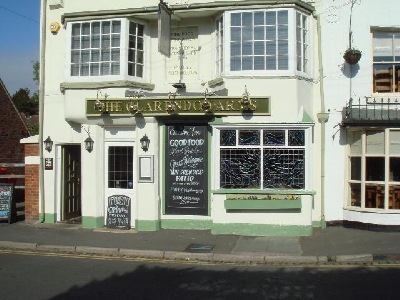 Clarendon Arms, Kenilworth Warwickshire the food is excellant and very good value for money but best of all we always get a very happy and friendly crowd.

I would like to point out that our Reunion's are for members & wives/partners only and not open to anybody outside our membership-unless by special invitation. I hope this clears up any doubts, we currently have about 60 members.